Just to warn you, this is basically a whole post about painting a wall white. I promise more exciting things are coming to the blog soon…
So when I left off, I'd dismantled the kitchen and left it looking like a building site.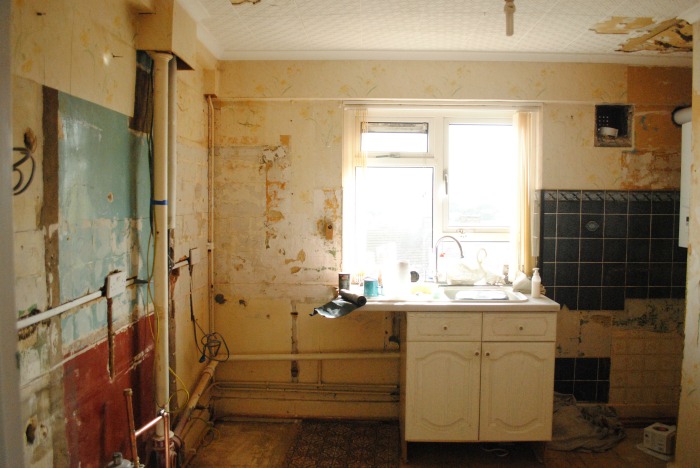 We lived with it like that for a while before I could get the units installed.
I was desperate to do something that made things look better rather than worse after ripping out so many bits. I decided to make a start on the two walls that wouldn't have units on them.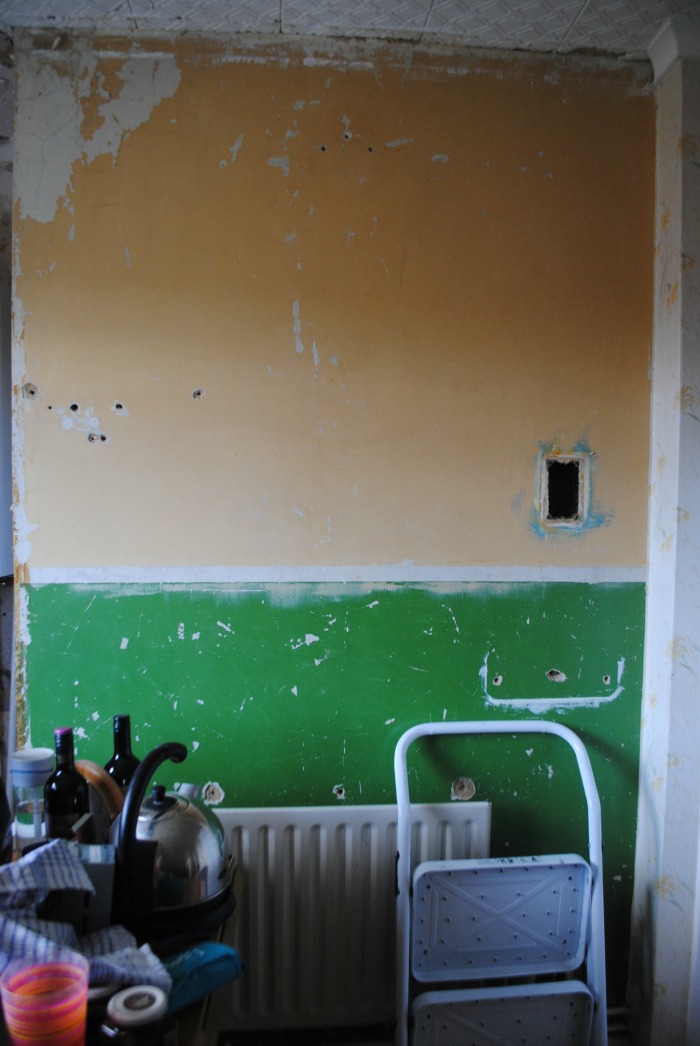 The chimney breast wall was rocking a two tone, hole-ridden look so I got to work with my tub of polyfilla and brand new filling knife.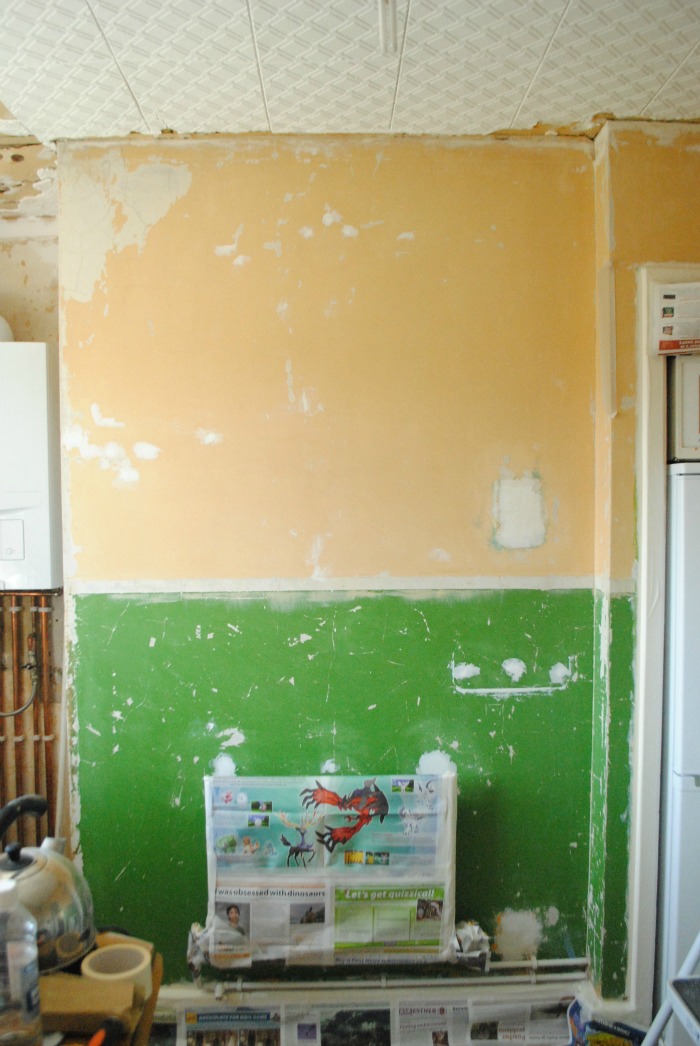 There had been a few things attached to the walls with screws which had ripped out some plaster when I removed the rawl plugs. There were also two big holes from former electrical sockets so I got to play with expanding foam which is mega fun!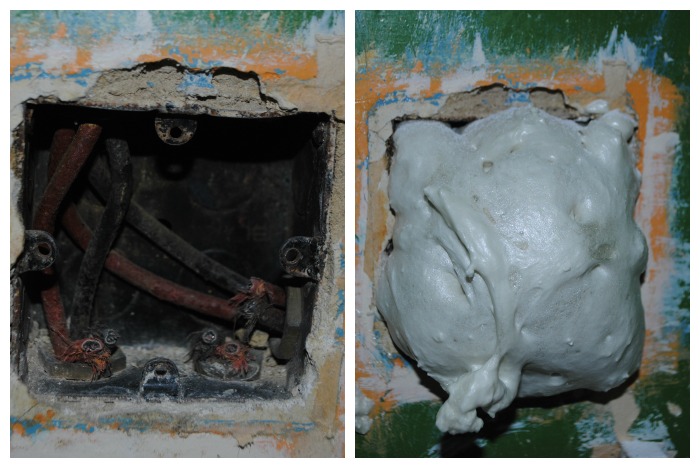 Once I'd had a go over the filled sections with my mouse sander it was time to get painting!
I picked Polycell's 3 in 1 white primer to tackle the little cracks in the surface of the wall and that bold two tone look!
As there was some bare plaster I watered down the first coat of paint. It wasn't new plaster which definitely requires this 'mist coat' but I didn't want to risk the paint flaking off.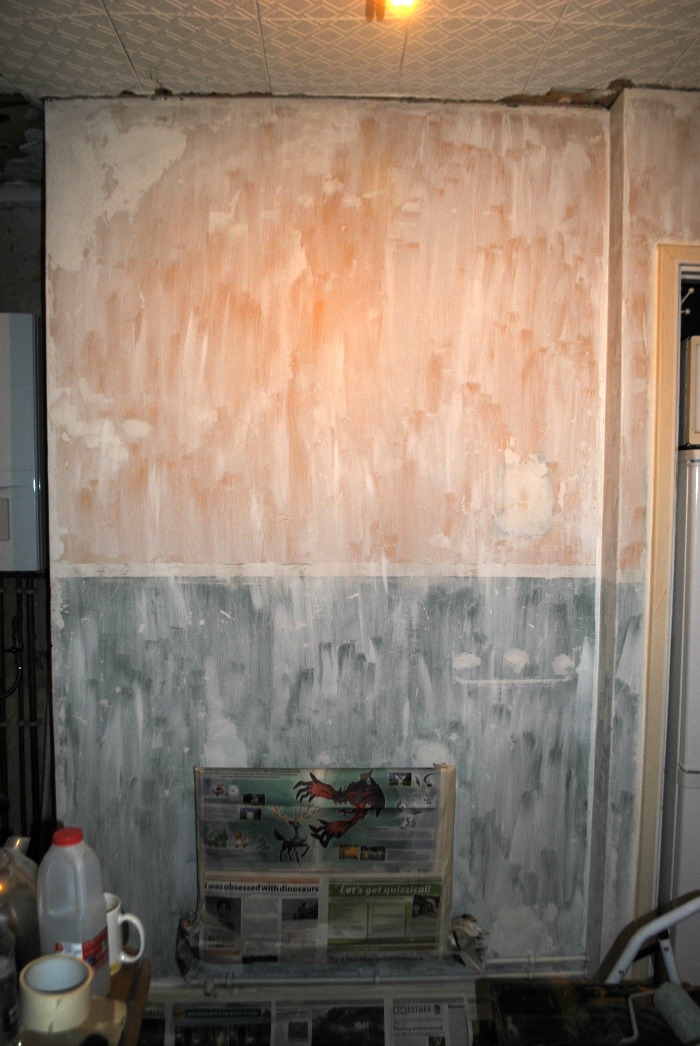 The first coat was very patchy as you'd expect (and that picture is up for 'worst photo on the blog so far') but the next (non-diluted) coat improved the coverage though you can still see the colours underneath.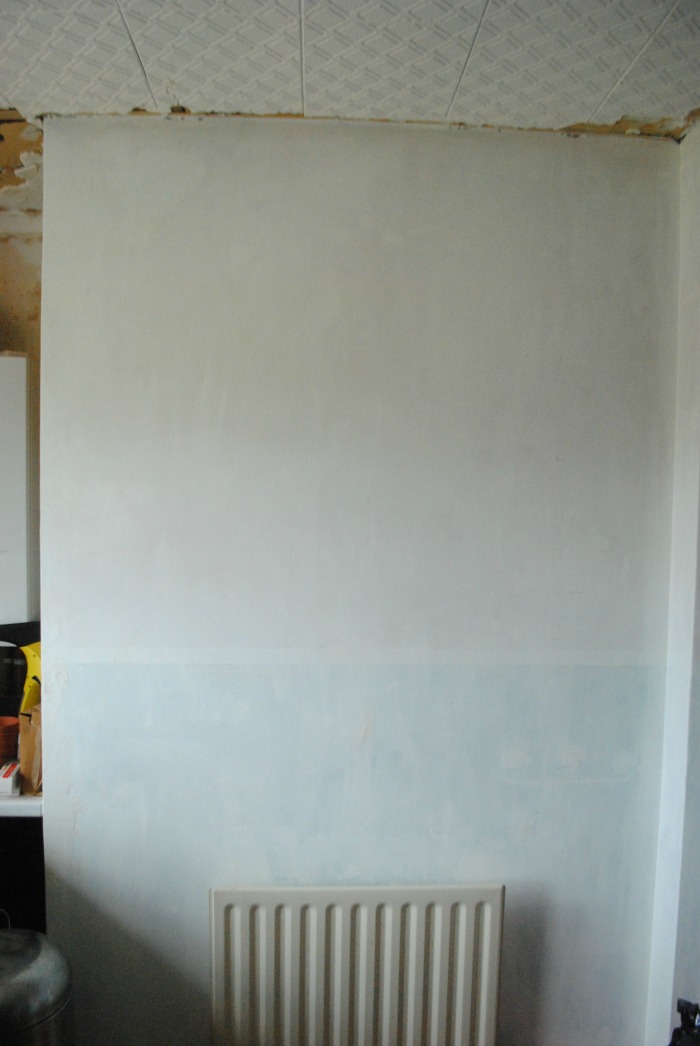 The paint showed up some of the wall's imperfections (including where I hadn't done a particularly good job of filling or sanding the holes oops!) so it'll need another round of filling and sanding before the final coat(s) of paint. This picture is up for 'most boring photo on the blog'…
I have a stack of white picture ledges to go on to the chimney breast wall so it doesn't have to be absolutely perfect as you won't be able to see most of it but I figure I should at least try to do things properly right?
I don't have any particular plans for the wall with the door on it though I've recently been mulling over the idea of hanging a mirror or big colourful piece of art here…
Stay tuned for pictures of the units going in hurrah!
Jo x