In a foolish move that will no doubt jinx the entire house-buying process, I've ordered change of address cards. Blatantly all going to fall through now…
Because I love stationery I decided to treat myself to proper change of address cards rather than relying on my mum to tell my family my new address (as they're pretty much the only people who post me things.
I had a look on notonthehighstreet.com and Folksy for change of address cards but couldn't find any I particularly liked at a reasonably price.
I then remembered moo.com where I'd ordered my business cards from. Their 25% off sale meant I could buy 50 custom postcards for £24 delivered.
The carpets in the new flat are glorious – a different threadbare 80s nightmare in every room – so I decided to showcase my favourite on the postcard.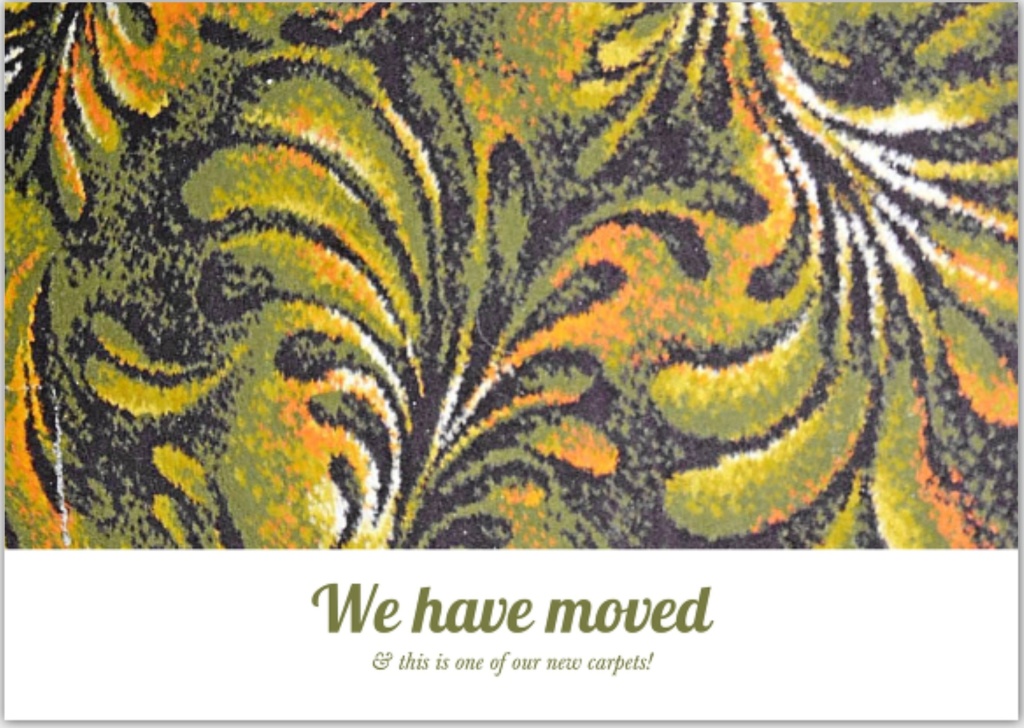 Our new address is on the back with space to add a handwritten note and write the recipient's address (plus there is a plug for this blog – well I do work in marketing!)
If you fancy getting some postcards or business cards printed I definitely recommend moo.com and if you use my moo.com referral link you'll get 10% off your first order and I get a little reward too.
They're due to arrive in a week so let's hope everything is signed by then…